June19-20, Hopstem Biotechnology participated the WPC in the Westin Copley Palace,Boston,MA. Cambridge Healthtech Institute's Third Annual iPS Cells for Disease Modeling and Drug Discovery conference is designed to bring together experts and bench scientists working with pluripotent cells and end users of their services, researchers working on finding cures for specific diseases and disorders.This opens new and exciting opportunities for pluripotent stem cell utilization in early discovery, preclinical and translational research.
The WPC brings more than 300 speakers, 90 companies and 1100 international delegates focusing on discovery and development. The iPSC branch conference includes a series of lectures on the application of neurological disease, e.g. Carlo Cusulin (PhD, Senior Scientist, Disease Relevant Cellular Assays, Chemical Biology, F,Hoffmann-La Roche)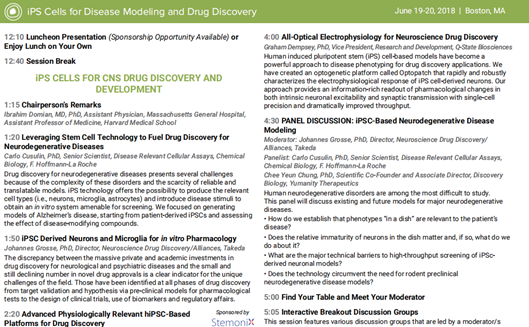 Hopstem Biotechnology presented our HopCellTM products and new technology in hiPSCs/hESCs differentiation to many interested and curious researchers from all over the world. After the meeting, Genentech company,a member of the Roche Group, got in touch with us ready to sign a trial order. Hopstem Biotechnology will provide our pluripotent stem cell for disease modeling and drug discovery to scientists in early discovery, preclinical and translational research.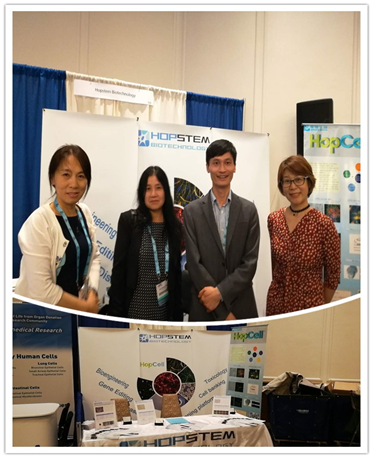 Thanks to all scientists and parters in WPC-iPSC supporting us!
Look forward to meeting you again at upcoming conferences:
21-22 September : 2018 World Cellular Therapy and Regenerative Medicine Conference & Exhibition (WRC-CHINA 2018), Shanghai, China
3-7 November : SfN's 48th annual meeting, Neuroscience 2018, San Diego, US
7-9 December: The 12th World Congress of Regenerative Medicine & Stem Cell-2018 (RMSC-2018), Xi'an, China