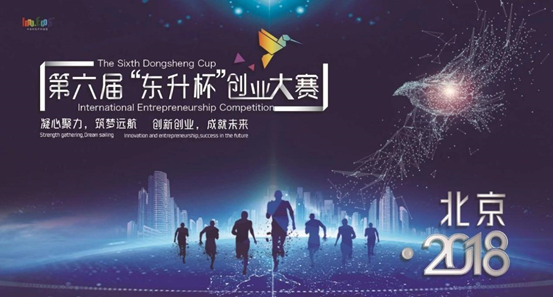 "Strength gathering, Dream sailing"
On December 11th- 13th , 2018, the 6th "Dongsheng Cup" International Entrepreneurship Competition and the 3rd Zhongguancun Talent Entrepreneurship Competition were held in Dongsheng Gloria Hotel, Dongsheng Technology Park, Zhongguancun, Beijing. The "Dongsheng Cup" International Entrepreneurship Competition has been successfully held for five times since its inception in 2013. It has attracting more than 4,000 outstanding domestic and international entrepreneurial projects which included nearly 1,000 overseas projects, and it has focused on the follow up of more than 200 projects. It has provided a high-quality, broad "Entrepreneurial Plus" platform for many entrepreneurs around the world. The contest will continue with a million bonus awards, including 1 special prize and 25 prizes such as first prize, second prize and third prize. The special prize project will receive the entrepreneurship award of 1 million yuan, free company registration address, and free entrepreneurial space. For other award-winning projects will also receive bonuses, free workstations and other forms of rewards.
The People's Government of Haidian District, Human Resources and Social Security Bureau of Haidian District, Haidian Park Management Committee of Zhongguancun Science Park, People's Government of Dongsheng Town, relevant leaders, well-known experts, scholars in various fields at home and abroad, representatives of investment institutions, entrepreneurs and mainstream media with more than 200 people have witnessed this wonderful and honored ceremony.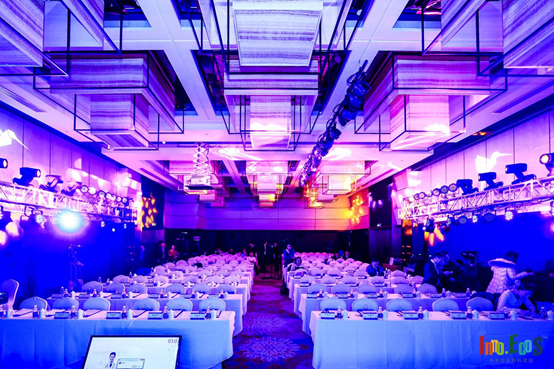 The Global Finals Scene
After passing through the preliminary and rematch stage of each competition area, a total of 26 projects carried out roadshows to participate in the global semi-finals and competed for the finals. In the end, a total of 7 projects have advanced to the finals of the enterprise growth group by virtue of their technical advantages, project team and company development planning.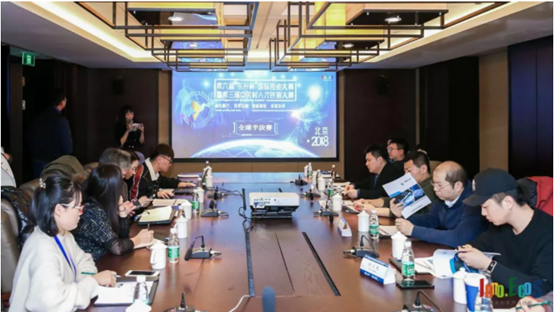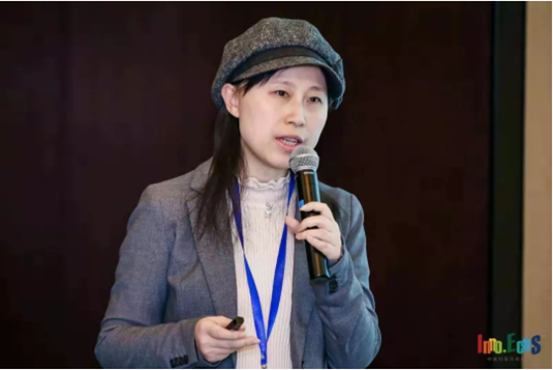 Semi-final Scene
Hopstem Biotechnology, the leading iPS and neural stem cell technology platform in the world (Enterprise Group), provides the latest and most advanced in vitro disease model for the entire biomedical industry with its international leading stem cell neural differentiation and cell engineering technology, strong ability to continuous research and development, and the neuroscientists of returnees team from Johns Hopkins University in the United States which provides the latest and most advanced in vitro disease model for the entire biomedical industry. Hopstem also devote itself to the development of new cell replacement therapy in order to offer the effective and accurate treatment for patients as soon as possible.With this determination, Hopstem has won the highly praise from experts, judges and employers at the competition. The judges selected each project carefully, obeyed the core elements of each project closely, conducted further interactions with the person in charge of the road show, and gave profound and practical guidance and suggestions from various aspects such as market, technology improvement and development planning to the participants .
Hopstem Biotechnology finally stood out from all the outstanding projects and won the special prize of the "Dongsheng Cup" International Entrepreneurship Competition, the reward of 1 million yuan entrepreneurship award and free entrepreneurial space! Hopstem Biotechnology is very pleased that the team's continuous efforts were honored to be recognized by many parties. At the same time, for 2019, Hopstem will live up to all the expectations and carry on sailing and adding more new powers in this neuroscience field!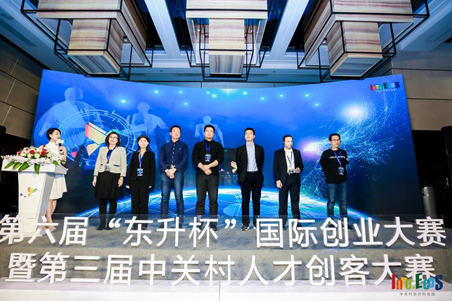 The Global Finals Scene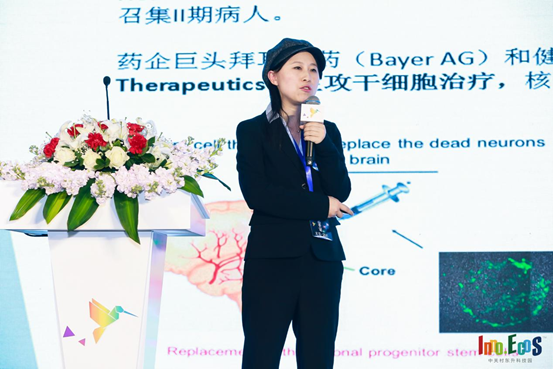 Dr. Fan (CEO ) is making the roadshow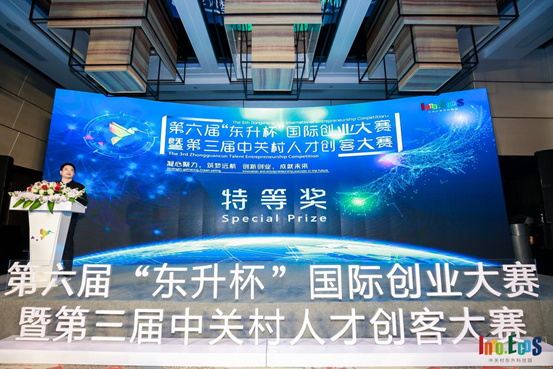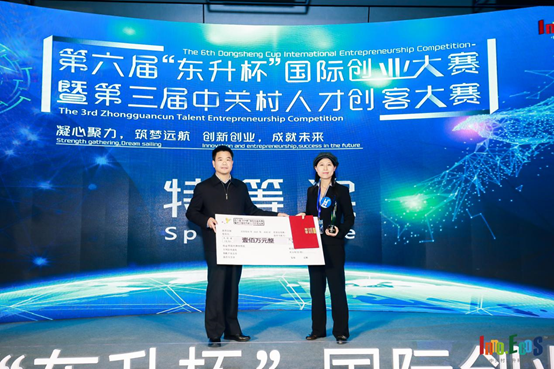 Hopstem has won the Special Prize and 1 million bonus